In-House Laboratory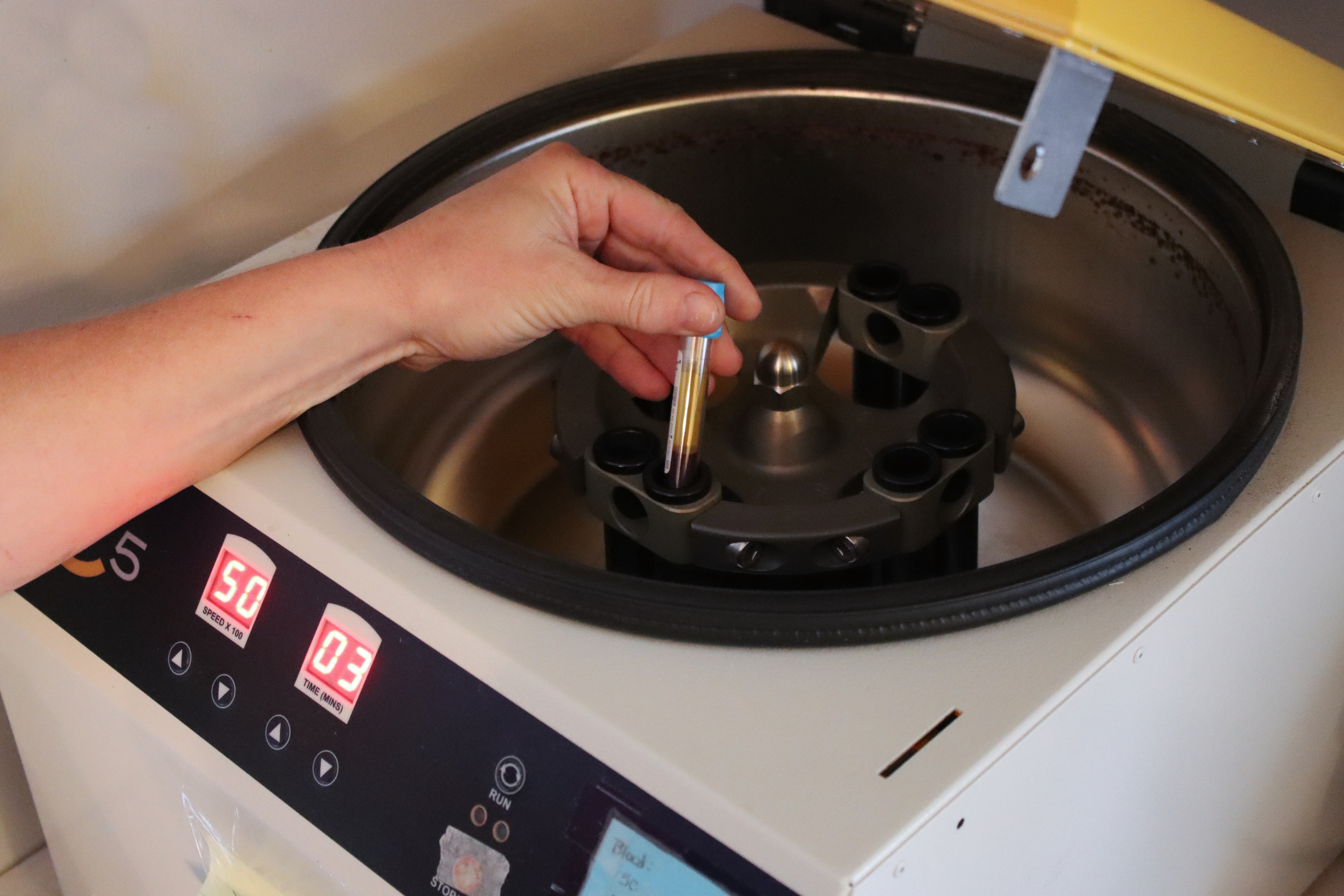 Routine Bloodwork
Our in-house laboratory enables us to quickly identify possible diagnoses and appropriate treatment plans that may be critical for your horse's well-being. Our laboratory is outfitted with machines to run complete blood counts (CBC), biochemical profiles (chemistry), and fibrinogen levels. Additionally, we routinely test immunoglobulin G (IgG) levels on newborn foals to ensure they have appropriate immune protection.
We are also equipped to run serum amyloid A (SAA) and lactate levels in the field when necessary.
Additional blood tests, including Coggins tests, are routinely sent to outside laboratories when it is outside the scope of our in-house laboratory's capabilities.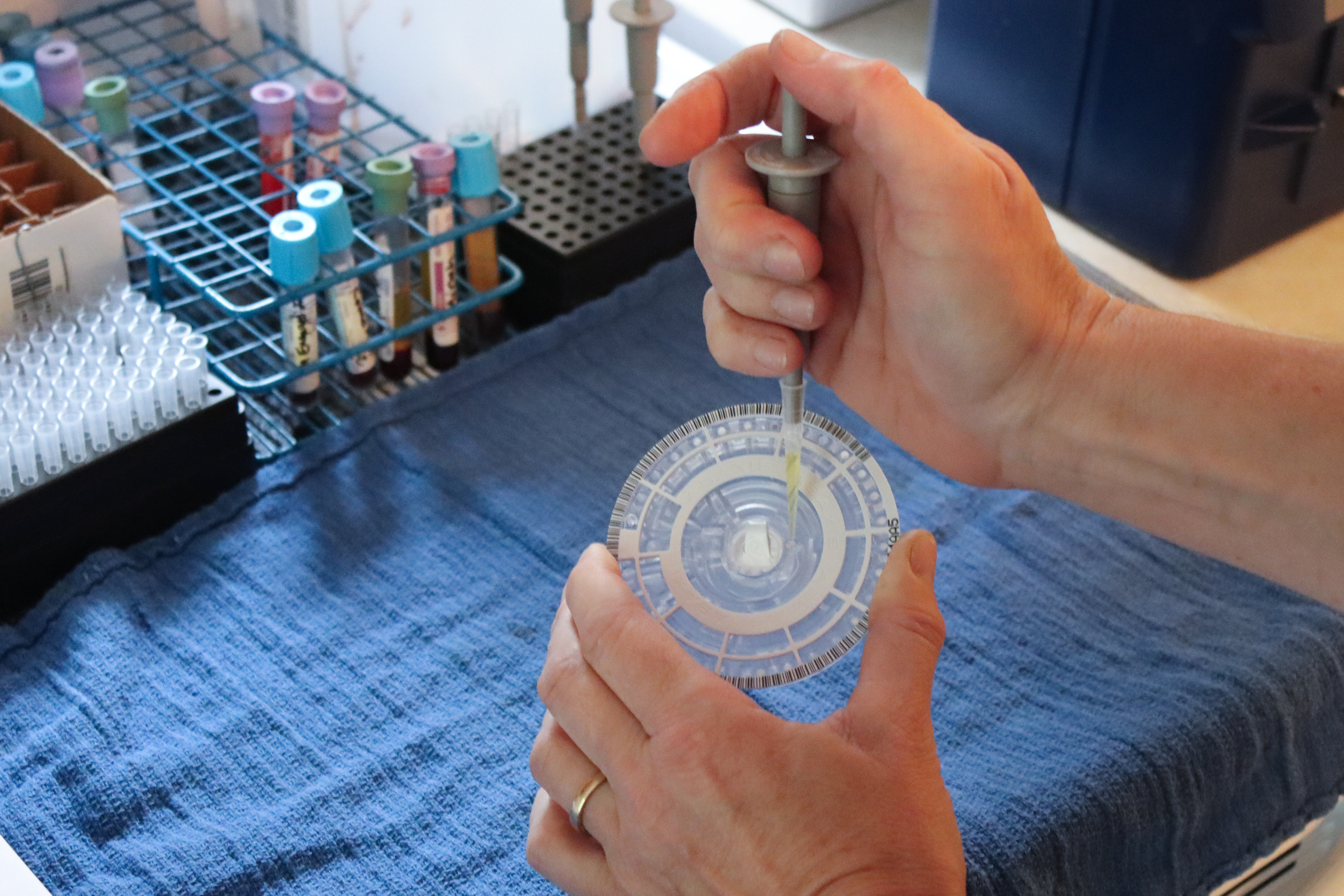 Fecal Egg Count
A fecal egg count evaluated in our in-house laboratory on a small sample of your horse's manure allows us to provide you with results quickly. This test gauges your horse's internal parasite burden/shedding and allows us to tailor an individualized deworming protocol.